Our Story
We're pioneers of the farm-to-table movement in Grand Cayman, setting the expectation for fresh local menus throughout the island. Our grassroots establishment produces wild raw honey and organic eggs on-site and our captains of Brasserie Catch I and II deliver fresh catch daily. Surrounded by an edible garden with flourishing fruit and nut trees, our customers can enjoy a unique dining experience outside on the terrace or indoors in the elegant dining room or intimate wine cellar. Our seasonally inspired and sustainable menu of delicious modern Caribbean cuisine is paired with signature cocktails and an extensive fine wine list.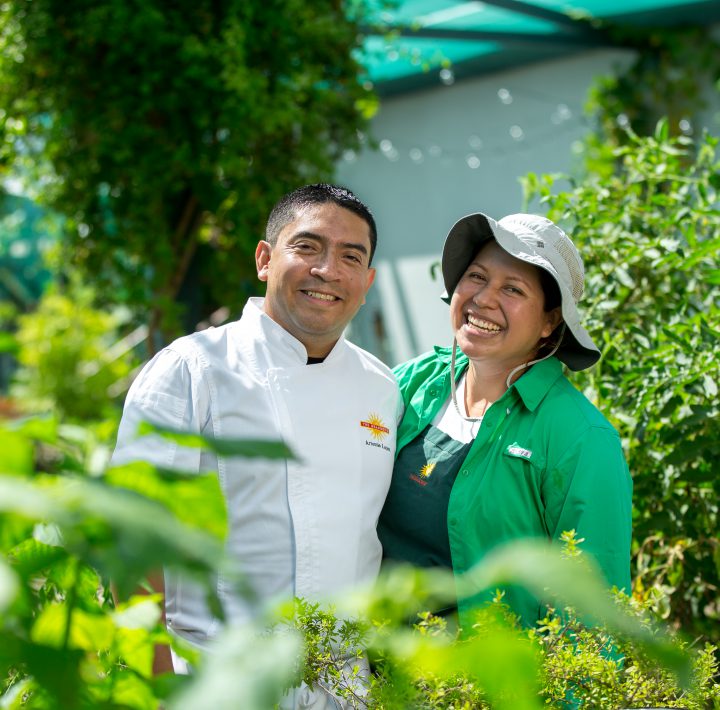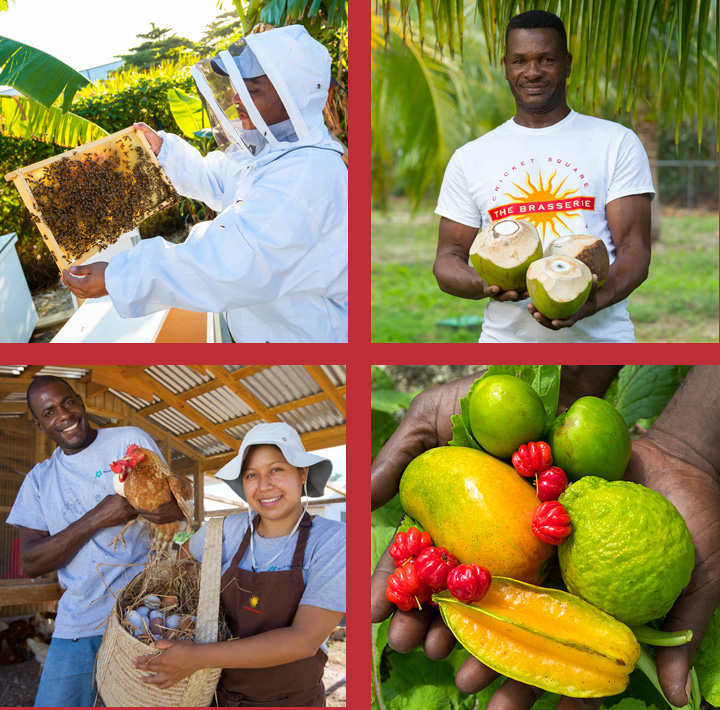 Farm to Table 
Growth of our edible gardens and the relationships developed with local farmers are paramount. Our fishing boats secure the restaurant's sustainable fish supply and the chicken coop recycles food waste and provides organic eggs. The Brasserie's apiary has 50 hives producing honey and coconuts are harvested from the 205 palms of different varieties at our Coco Bluff Farm.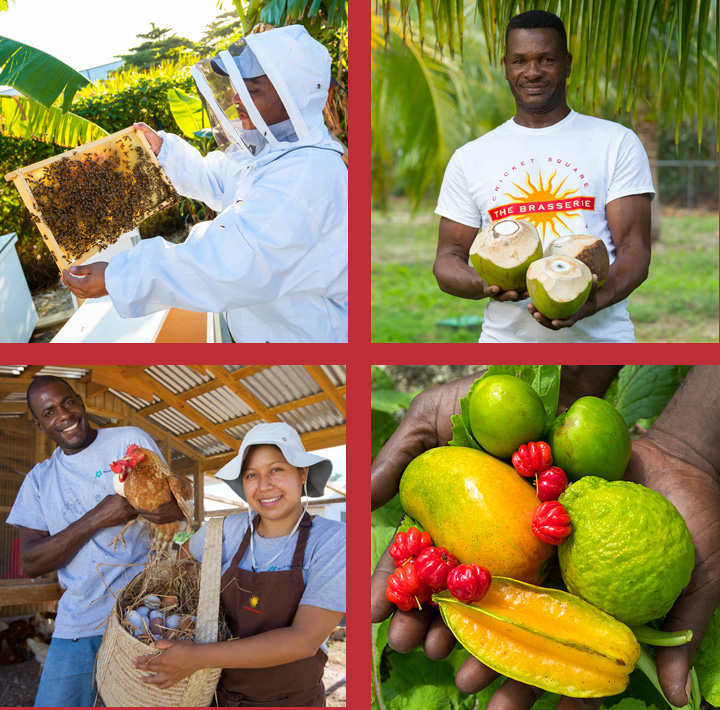 Ethos
Arguably, we're one of the most environmentally sustainable restaurants on island. Our organic garden reduces food miles, kitchen vegetable waste is fed to the 'Chateau Chooks', egg shells, coffee grounds and tea bags are added to compost, and chicken manure fertiliser to the garden beds. All takeaway containers and utensils are compostable, non-GMO and BPA-free. Glass bottles are recycled or made into paving blocks locally. Excess herbs are hung to dry, trimmings go into stocks, and unsold bread into breadcrumbs. Coconut shells are used as fodder for the Caboose fire and excess fruits are fermented and preserved.
The Brasserie Group
The Team
Meet The Brasserie team from front-of-house to behind-the-scenes. Our talented people work together to bring you the best quality ingredients and turn them into the most delicious dishes.
Join the Brasserie Team
The Brasserie infuses the essence of excellence, with the highest point of quality in all aspects and areas. A strong believer and supporter of both wellness and the environment, we take the outmost pride with our eco-friendly presence and diverse corporate culture. View and apply for our    job opportunities online or email your application to careers@brasseriecayman.com.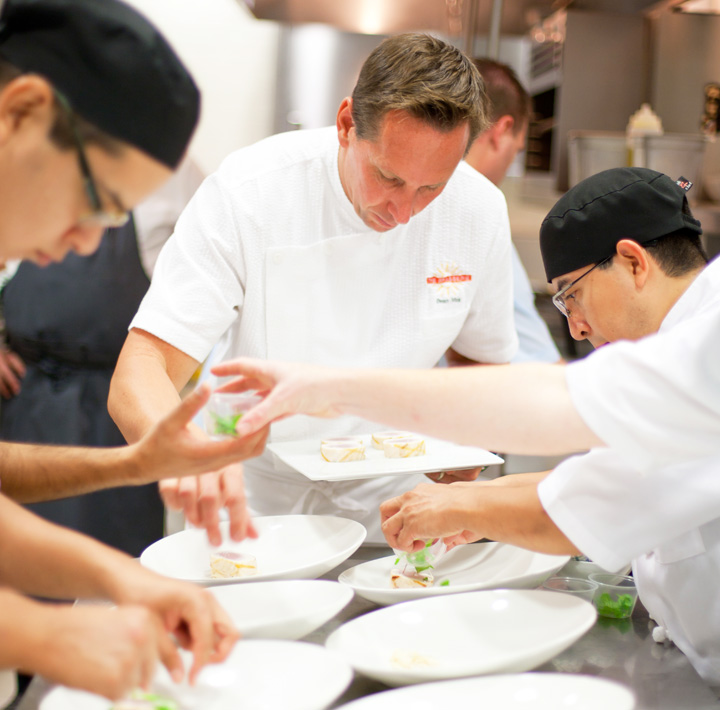 Stay up-to-date with what's going on at The Brasserie
Sign up to our monthly newsletter and don't miss out on exclusive discounts, special events, new or seasonal menu items, and delicious recipes.
By signing up, you agree to our Terms & Conditions.