Join us for our exclusive Cayman Cookout Dinner featuring special cocktails, five courses and wines from Italy, hosted by Chef Melissa Kelly, Chef Dean Max and master sommelier Simone Ragusa on 14 January from 6-10pm at the Brasserie restaurant.
Chef Melissa Kelly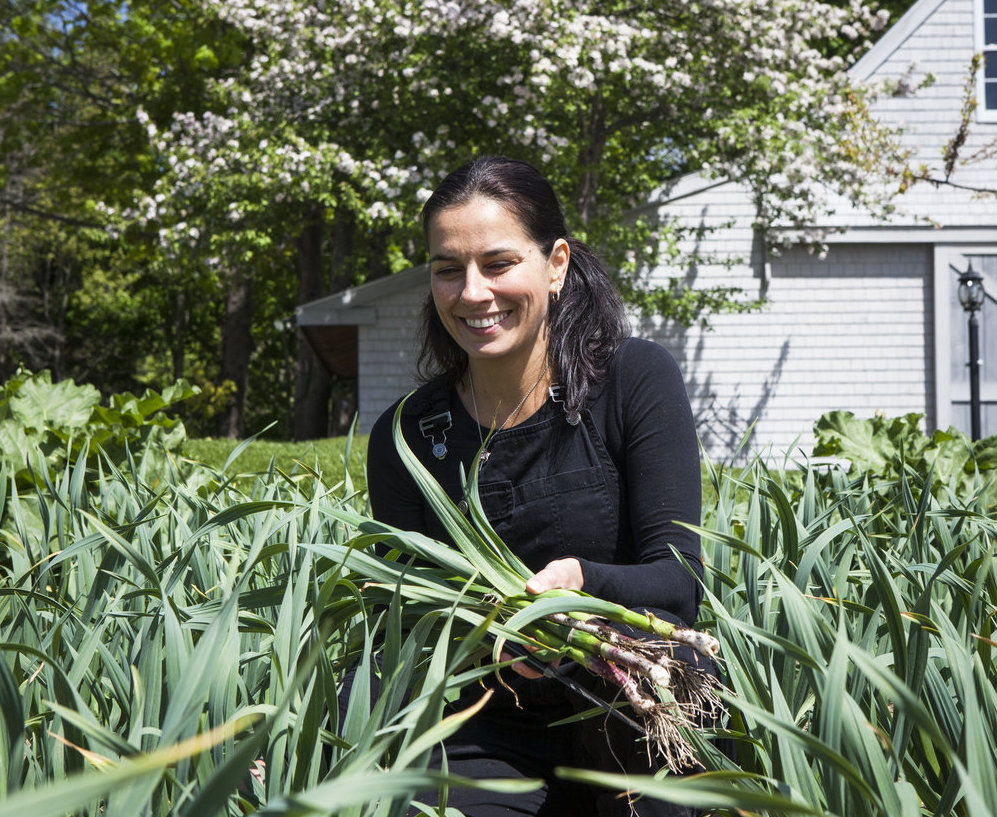 Melissa Kelly is the Executive Chef and proprietor of Primo, a restaurant located in mid-coast Maine. She is the 2013 James Beard Foundation Award winner of the American Express Best Chef: Northeast Award. She also received this award in 1999, making her the first 2-time winner of the same award.
Chef Kelly was named one of the upcoming new chefs of the 90's by Food & Wine Magazine. Nation's Restaurant News, Bon Appetit, Gourmet, Chocolatier, The New York Times, The Boston Globe, Travel and Leisure, Conde Nast Traveler, Town and Country and New York Magazine, among others, have all recognized her culinary talents.
Melissa has spent the last 20 years expanding the farm situated on Primo's 4.5 acres. What started with a greenhouse, 2 acres of organic gardens, and 2 pigs has evolved to include broiler and layer chickens, ducks, guinea hens and 9 pigs.
Fresh and local ingredients are key to Primo's success; Melissa describes the availability of ingredients fresh from the Primo farm as "the dream way to cook." The farm not only provides fresh ingredients but allows kitchen waste to be recycled; it is a unique full circle relationship that is very important to Melissa.
Primo was named one of the top 22 new restaurants of 2000, by Esquire Magazine's John Mariani, and has been featured in Gourmet, Wine Spectator, Art Culinaire, Travel and Leisure, Oprah Magazine and many more. Melissa was honored with the 2002 "Golden Whisk" Award from Women Chefs and Restaurateurs… for women who demonstrate excellence in the kitchen.
Chef Kelly's farm fresh regional cuisine with Mediterranean accents can be summed up best in the words of one reviewer, "worth a drive from just about anywhere."
Simone Ragusa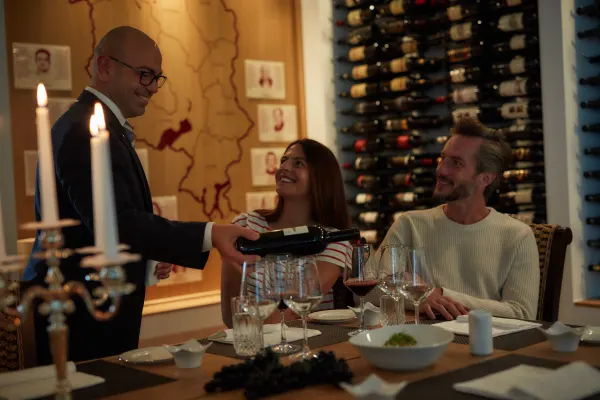 Elected as Swiss master sommelier of the year in 2014, Simone Ragusa is a master Sommelier. Born in 1984 he has more than a decade's experience in the wine world and over fifteen years experience in the food and beverage industry. Named Switzerland's Sommelier of the Year in 2015 for Hotel & Gastro Union, he is currently head sommelier of Hotel Splendide Royale, one of the world's leading five-star hotels located in Lugano, Switzerland.
Hotel Splendide Royale hosts the "Il Forziere del Vino" winery, which holds over 500 copies of the best wines in the world, of which, Ragusa knows every detail: every story, every anecdote and every curiosity. He hosts first-class culinary experiences and wine tastings, sharing his deep knowledge of the best vini of Ticino and other top-class international wines, while also providing insider information about the wines and their producers.
Chef Dean Max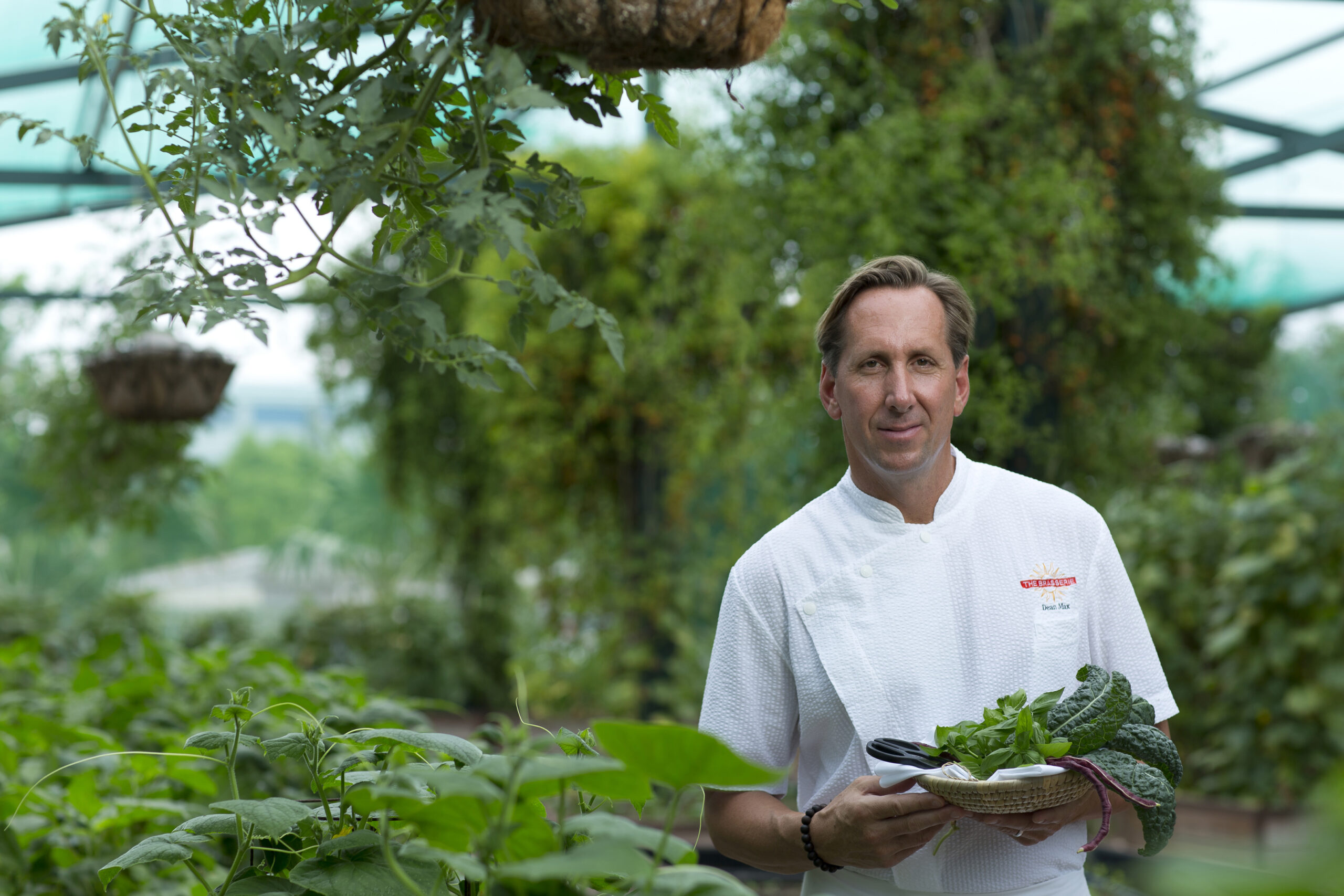 Chef Dean James Max is the chef owner of DJM Restaurants, which specializes in farm-to-table food and beverage concepts. He is the Executive Chef of The Brasserie in Grand Cayman's Cricket Square, offering a seasonally inspired farm-to-table daily menu, alongside a bakery, BBQ concept and fresh juice bar. Chef Max's career began working for Michelin star chefs and he developed his farm-to-table skills in the slow food movement of Italy when he lived in Florence.
​He moved up the ranks in Ritz-Carlton kitchens in Atlanta and Washington before refining his cooking as a chef in San Francisco and Los Angeles in the 90's. Over the last 30 years, Chef Max has opened dozens of restaurant concepts and won all kinds of culinary awards from James Beard best chef nominations, to King of American Seafood, and wrote two cookbooks. Chef Max has produced an entourage of culinary masters who came up under him and lives proud in his legacy of culinary development of F&W Magazine Best chef winners, Top chef finalists, Hell's Kitchen finalists, and successful restaurant leaders.
​DJM has created brands like the award-winning 3030 Ocean restaurant in Fort Lauderdale, Even Keel Restaurant, James Republic, Blue Ocean Poke, Cultivar Mexican Kitchen, Latitude 41, AMP 150, Parallel Post, Watertable, and reinvented the Cheeca Lodge Resort in Islamorada.
Email reservations@brasseriecayman.com or call +1 345 945 1815 for tickets.