This month we bring you a feast for the senses inspired by "the Caribbean's northern-most city" New Orleans, and share our passion for good Italian vino.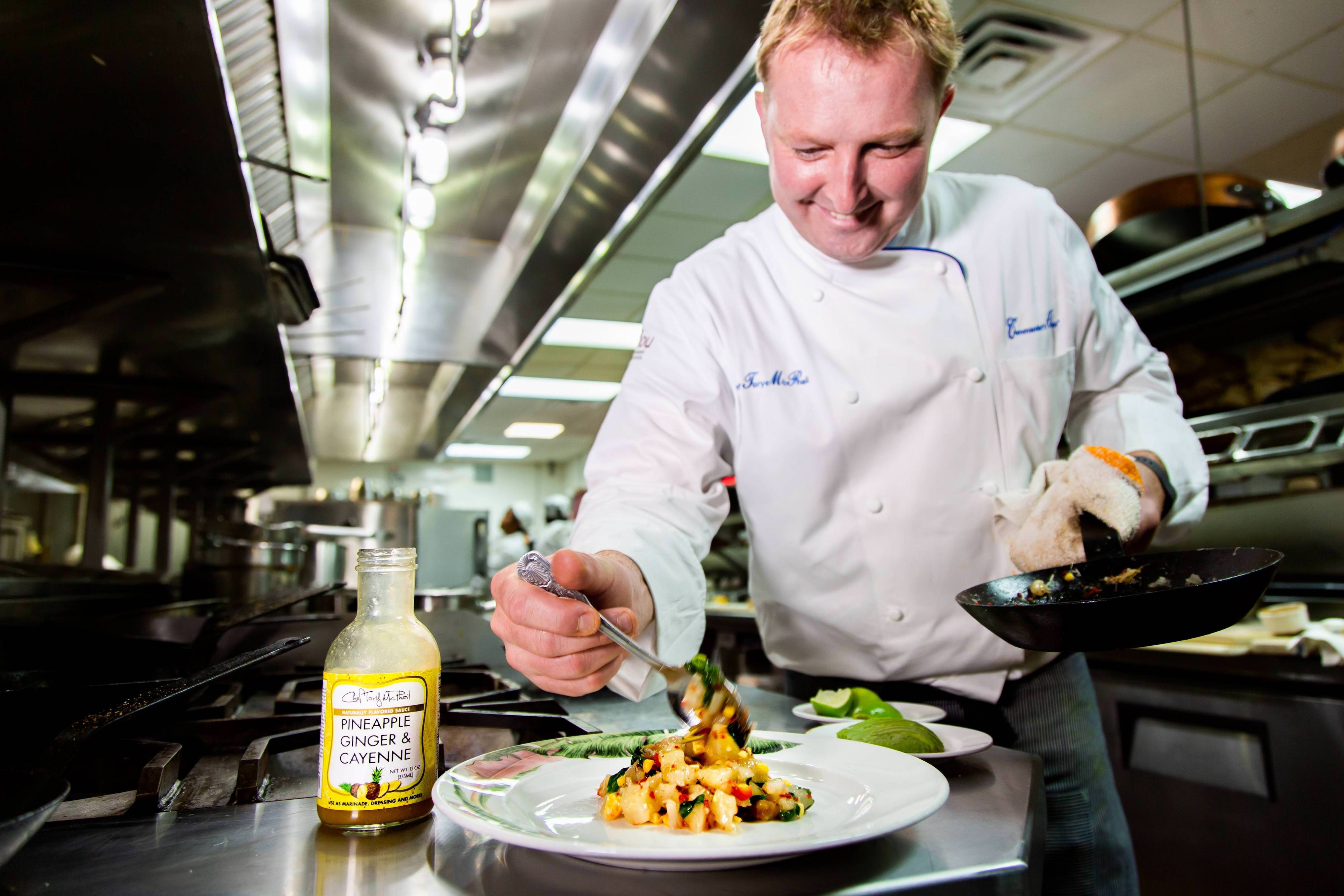 Introducing this month's Harvest Dinner Guest Chef, New Orleans' celebrity Tory McPhail. His career evolved from farm to table, aligning brilliantly with The Brasserie's homegrown philosophy. Chef Tory grew up on the family farm and is now at the helm of Commander's Palace. Embrace Creole traditions at 7pm on Friday 13 March. Tickets are $90. His cookbook and secret rum vinegar recipe will be available for sale. Call 945 1815 or email to book your seat.
Wines are made with dried out, almost raisin-like grapes, others are aged under the sea, and now volcanic wines are the next "it" thing from Italy. Home to a quarter of the world's native grapes, Italy is a testbed for innovation and uniqueness. The Prosecco hills of the world's biggest wine producer are UNESCO candidates, so what next? Enjoy four tastings paired with canapès and 10% off featured wines at our SWIRL event at 5pm on Thursday 26 March. Email or call 945 1815 to make you reservation.
As Earth Day approaches on Wednesday 22 April, we reflect on the different ways that we can reduce waste and help the environment in Cricket Square. Organic pest control using the leftover sweet almond wood ashes from the Caboose to protect plants from hungry aphids is just one way we are recycling and reusing materials. We also use the egg shells from the kitchen in the organic garden to deter snails and feed leftover food scraps to the Chateau Chooks. Every day is earth day at Cricket Square.
From chamomile-infused smoothie specials to bee pollen sprinkled on your açai bowl, Juiced @ The Wicket is home to an array of superfood ingredients to satisfy any craving. You'll find medicinal matcha and curing cupuaçu that grows wild in the Amazon rainforest. Speak to the Juiced team and add on to any menu item. The Wicket Bar is located in the heart of Cricket Square, right next to our visitor parking. Don't forget to ask for a Juiced card and get your 11th juice or smoothie free.
Shuttle services have extended to Brick Yard, Fish Pot and Bake House parking areas. Our new electrical shuttle will cross Shedden Road and assist you to your office. The current operating hours for this service will be 7.30am to 9.30am and 4.30pm to 6.30pm.  We can also save on your commute time to West Bay for those parking at Fish Pot and Brick Yard.  We have opened a gate on Sound Way near AL Thompson's which is now two way to the new entrance to our parking area. For assistance please call 936 7233 (SAFE).
Finally, one of the most exciting fishing tournaments on the Cayman calendar, the Challenge began with the aim of finding out more about the swordfish population in the local waters. Join us for two days of fishing, Friday 27 March & Saturday 28 March and be in the running to win up to CI$20,000 in cash prizes! Registration is at 6:30pm on Thursday 26 March at The Barcadere (Weigh/Dock Station). If you can't make it, email us and we'll send you a registration form.