Calling wine connoisseurs, trick-or-treaters, pumpkin carvers, cocktail cravers, and those who seek out tasty specials at great prices. This is your month!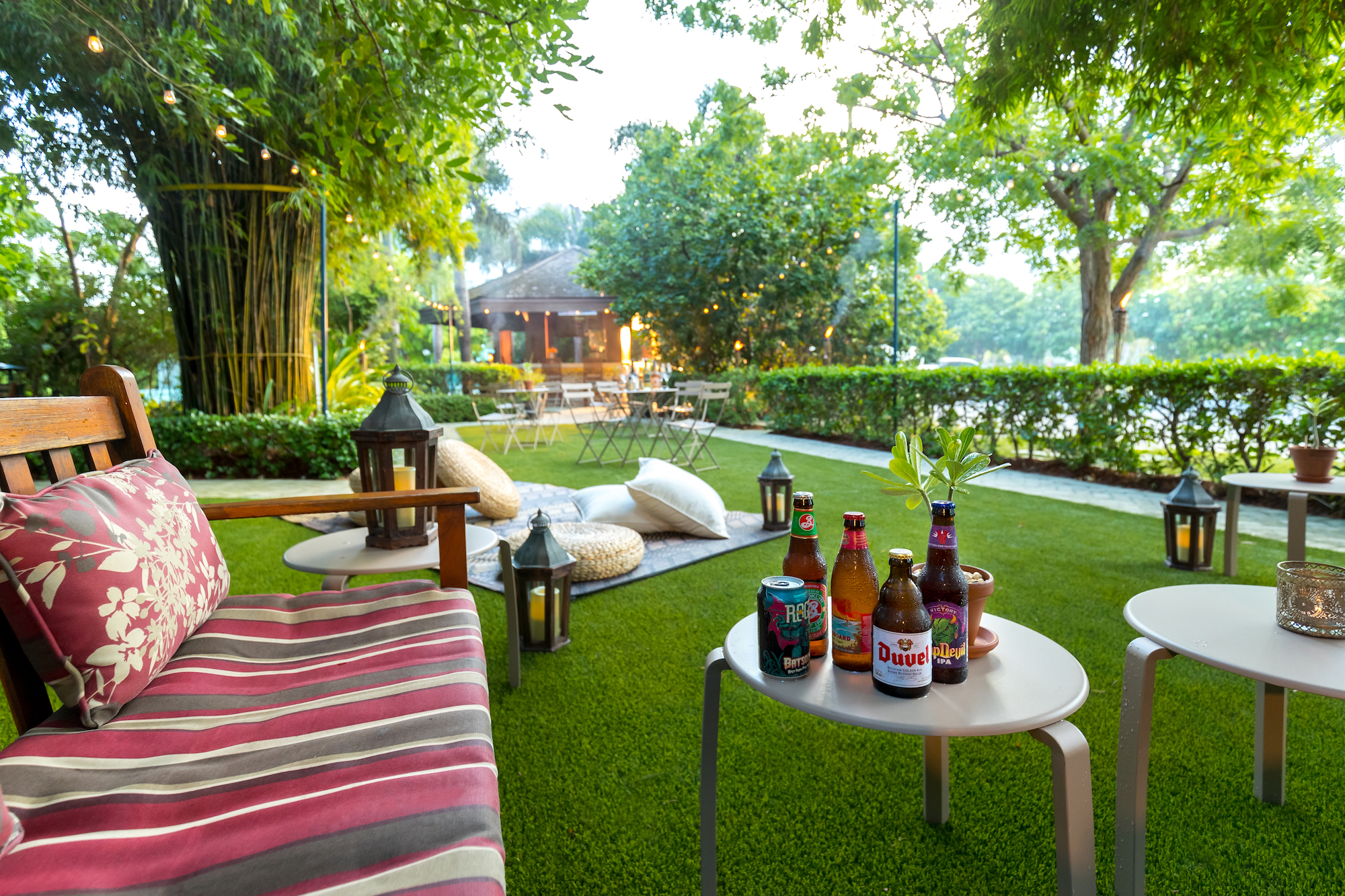 The buzz of an exciting events season is in the air with the launch of Restaurant Month. Expect a special dinner menu at a special price throughout October at The Brasserie.
Follow the masses and book your ticket for our next SWIRL event on Thursday 24 October as we celebrate Pinot Noir from Oregon. There's a lot to be grateful for this Canadian Thanksgiving, especially if you find yourself dining at The Brasserie restaurant enjoying our themed menu of organic turkey roulade and local pumpkin pie with sommelier-selected wine. And then of course we have plenty of spooky Halloween surprises for you, whether you order the Halloween-themed juice special at Juiced @ The Wicket, choose to enjoy our exclusive Cayman Zombie and Corpse Reviver cocktails at The Brasserie restaurant or treat yourself to spooky baked goods at the Market.
Made with CLC (aka TLC), drink guilt-free cocktails at The Brasserie thanks to our mixologist's latest innovative creation made with Saucha Conscious Living​'s nutritious and delicious Cayman Lime Cayenne (CLC) Kombucha. No longer do you need to imagine sun-dried kaffir leaves soaked in vodka for 48 hours paired with everyone's favourite kombucha. It's here. It's called 'The Farmacy'. Now available at The Brasserie.
Packed with bold flavours, colourful ingredients, and vibrant local and international guests, get ready for a Brasserie events season to remember. Spoiler alert: Esther Choi! To be in the know, tell your family and friends to subscribe to this newsletter and keep an eye on the Coming Up page of the Brasserie website for events, event menus and booking details.