A cook's highest compliment to a fruit or vegetable is simplicity of preparation. Radishes, one of winter's most convincing arguments for eating seasonally, can provide just that. Come winter, our hearts tend to crave radish-filled salads, pickled radish preserves and what not. Winter radishes are flashy by comparison, a protest against cold-weather culinary monotony; if you strive to keep your kitchen seasonal, they are indispensable. So, while we're sure you've been binging on radish-filled dishes, you probably didn't know that this veggie actually gives your health quite a boost.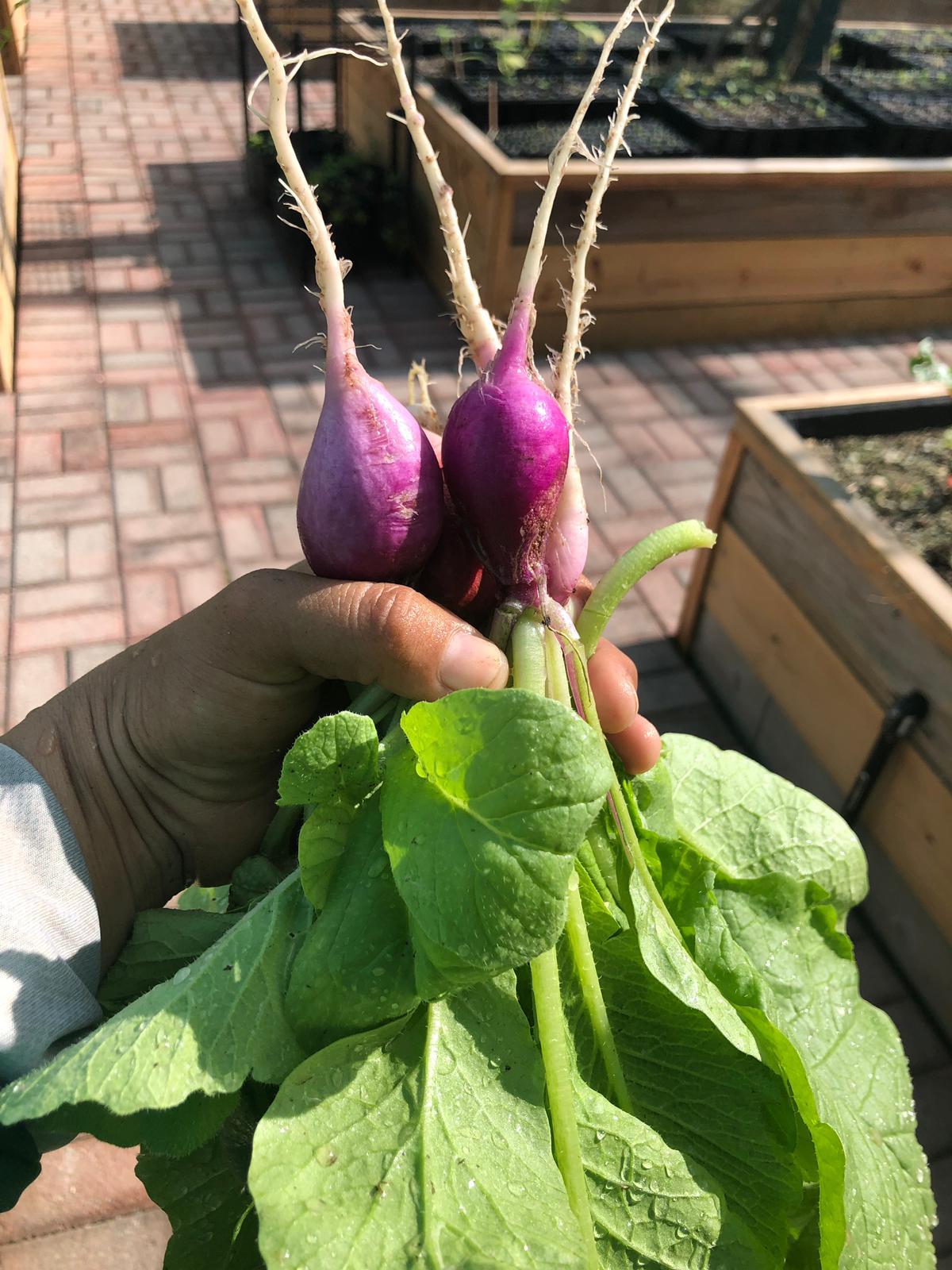 Did you know that the whole plant is edible? Although the leaves can be tough and bitter tasting, that's why most people grow radishes for the crunchy, sometimes spicy roots. 
Apart from all the vitamins in radishes, they also have phosphorous and zinc. These, when combined, can help get rid of dryness, acne and rashes. What's more, radishes also have a high water content, and keep the body naturally hydrated.
Radish is chock full of dietary fibre, which helps with digestion issues. Radishes are also a great low-calorie snack; one cup of sliced radishes has only 19 calories!
While there is no cure for the common cold and the cough that comes with it during winters, radishes can actually help you fight these ailments. This root veggie has anti-congestive properties, which help clear the mucus from your throat and respiratory tract. So, instead of reaching for a decongestant that'll make you sleepy, indulge in some radish.
Chock full of vitamin A, C, E, B6, potassium, and other minerals, radishes can give your whole body an immunity boost. Radish is also high in antioxidants and anthocyanins, which means that it's quite good for your heart as well.
Rich in potassium, radishes can help keep blood pressure under control by maintaining the sodium-potassium balance in the body.
Radish plants grow rapidly, and this is why they are ideal for children's gardens. The scientific name for the genus that includes radishes is Raphanus, Greek for "quickly appearing."