The Surinam cherry is not a cherry nor is it exclusively from Surinam. An acquired taste, most people expect a cherry flavour but instead, get ready for a tangy-sweetness with a hint of bitterness. Below is our most recent harvest underway.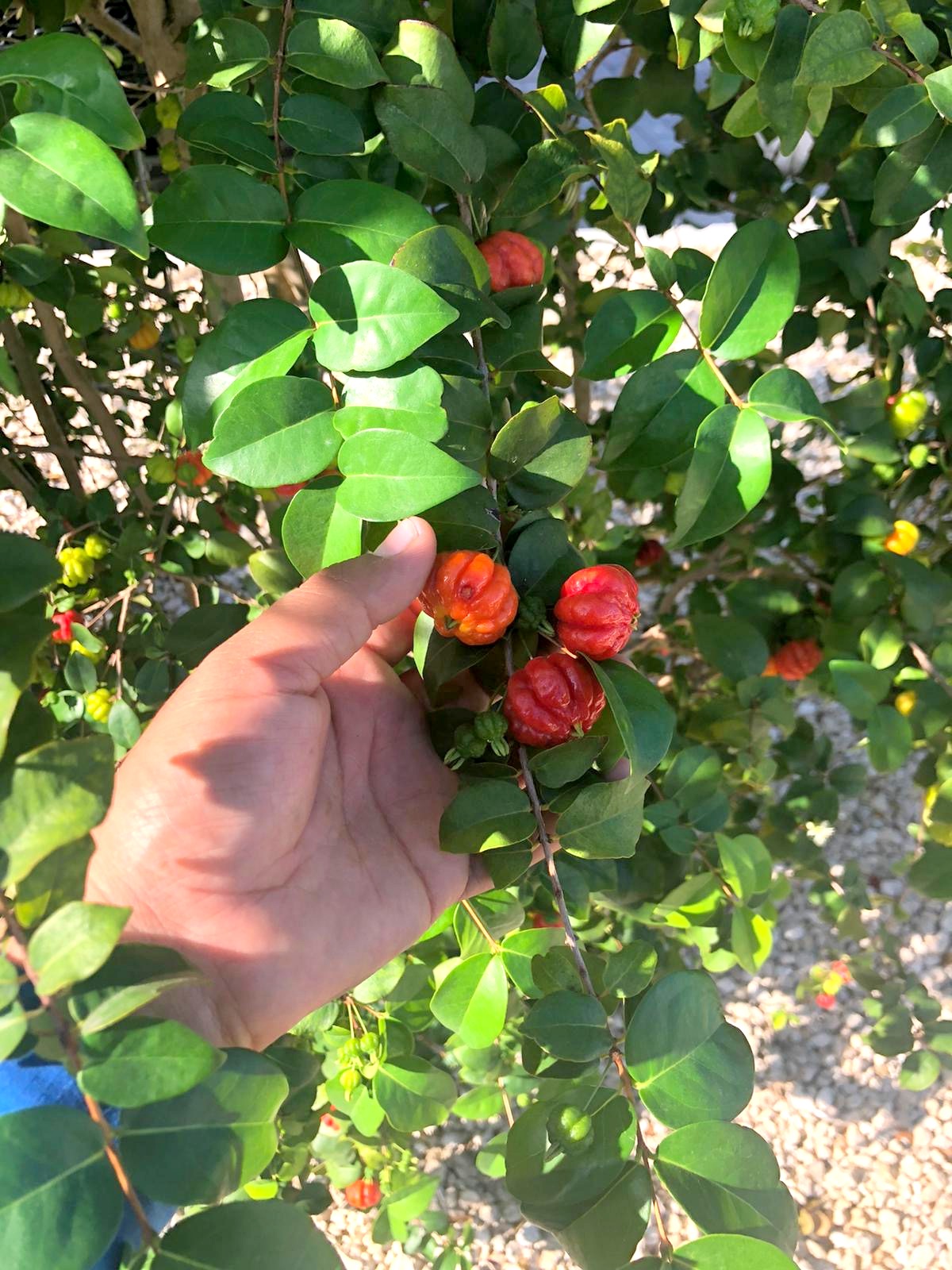 Besides being blood-red, the fruit should drop effortlessly into your hand when you touch it. If it doesn't want to let go, let it be. Collecting should be done twice a day and often the best ones are the ones you have to fight the ants for.
Surinam cherries are rich in antioxidants, which help to prevent free radicals that are a major cause of inflammation and disease. Fruits are rich in phosphorus, vitamin C, vitamin A, riboflavin, iron and niacin and possess antiseptic, anti-tumor, astringent and antibacterial properties.
Vitamin C promotes the immune system to help prevent the common cold. It stimulates iron absorption and enhances the body's resistance against infection by raising lymphocytic responses against antigens. It helps to counteract against viruses.
Meanwhile vitamin A helps to eradicate skin-damaging toxins from the body. Surinam helps to create soft and supple skin by retaining moisture, and preventing dryness and skin ailments such as psoriasis. Vitamin A also lowers the production of excess sebum and can reduce acne. It strengthens skin tissues and enhances skin vitality.