It's peak Harvest season in Cayman and throughout Cricket Square the trees and flower beds hang heavy with a bounty of fruit and vegetables including pumpkins, tomatoes, leafy greens, herbs, eggplants, starfruit and guava.  Grown and nurtured by our Brasserie gardeners, this fresh seasonal produce inspires the daily menu at the Brasserie restaurant, the Market, the Caboose and Juiced. The menus change daily but the sustainable, ethical and environmental values of our Farm-to-Table philosophy span more than twenty-five years. 
At the Caboose smokehouse, meats are naturally raised without hormones or pesticides and the organic vegetables are harvested from the garden next door; the fish fresh from our boats, Brasserie Catch I and Catch II and the BBQ sauces are made with honey from our Brasserie bees. This same fresh produce is the foundation of the nutrition packed fresh juices and smoothies served at Juiced, where weekly seasonal specials cleanse, boost and sustain, many featuring the five varieties of Brasserie grown Coco Bluff coconuts.
Our Executive Chef Dean Max began life on his family's small produce farm learning to grow vegetables from a young age and developed his farm-to-table skills in the slow food movement of Italy during a spell in Florence. He has opened dozens of restaurant concepts over the last 30 years, won multiple culinary awards from James Beard best chef nominations to King of American Seafood and has written two cookbooks.
In the Brasserie kitchen, Chef Dean and Chef de Cuisine Artemio Lopez let the ingredients guide the menu and this is indicative of the Brasserie's long-time approach to dining. "We focus on local ingredients and farm-to-table," Dean shares, noting that in addition to its garden, the Brasserie has its own coconut tree plantation, bee hives, chicken coop for fresh eggs, and even its own fishing boats for the freshest fish possible. 
"We try to create our menu from our local ingredients and work the flavours around that in the kitchen." 
Each month through the Harvest Chefs Dean and Arte join culinary forces to host the Brasserie's monthly Harvest Dinner series, often joined by acclaimed international chefs who share our farm-to-table philosophy. The Harvest Dinner menus highlight unique Caymanian herbs, plants and fresh produce in its peak season, which are shared family style under the stars in the Brasserie Garden. The team serve three courses featuring multiple dishes with wine pairings from Brasserie Purveyors selected by Master Sommelier, Simone Ragusa, who has recently joined the Brasserie team.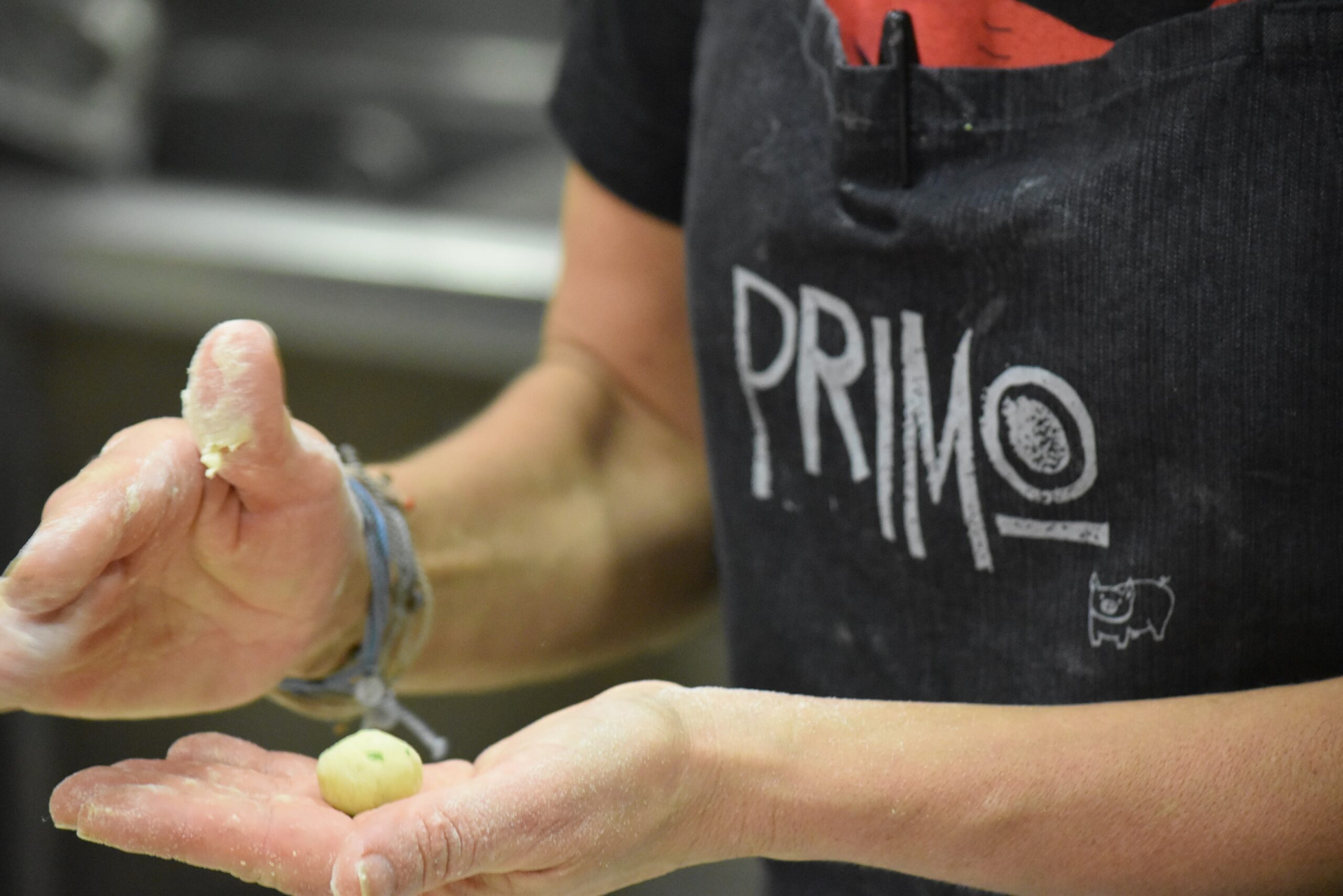 In January Chef Melissa Kelly of Primo travelled from Maine to host a five-course dinner in Celebration of Cayman Cookout. Chef Kelly is the first two-time winner of the James Beard Foundation "Best Chef: North East Award". The menu melded her style of farm-to-table cooking with local ingredients, alongside peak season scallops from Maine and pork belly from the pigs she raises on her restaurant farm. Her 32-year-old sourdough starter was used to make the bread for the local wahoo "Bread and Fish Soup" course.
Harvest continues into April in Cayman, and three more magical evenings are in the Brasserie diary. On February 24th Miami based Michelin rated Chef Niven Patel returns to the Brasserie to create a celebration of bold Spring flavours and fresh local ingredients, with influences of both India and Italy.  On March 24th Chefs Pano I. Karatassos and Chef Pierpaolo Premoli will take over the Caboose grill and combine the flavours of Sicily and Greece with local fresh ingredients, Cayman's seafood and modern Greek cooking. Chef Panno is Executive Chef of Atlanta's acclaimed Kyma restaurant and winner of the Food Network's Beat Bobby Flay, famously defeating him with his signature Lamb Pie. We wrap up this year's Harvest on April 21st with Chef Michael Hackman of Aioli Bakery, West Palm Beach for a celebration of bread and the bounty of Cayman's harvest.
You can enjoy Cayman's bountiful harvest daily at the Brasserie, the Caboose and at Juiced throughout the season and at our monthly Harvest Dinners through April. Check what's coming up and reserve your seat here.